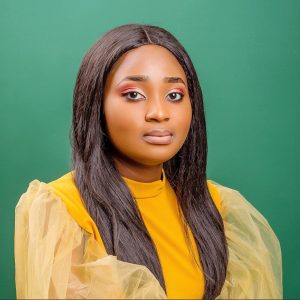 Build A Child Initiative is a Nonprofit Organization founded in May 2019 by Janet Isesele. Janet was born and raised in an Underprivileged community (popularly called 'ghetto') in Lagos, Nigeria. She had her fair share with child abuse and domestic violence. Growing up as a child, she witnessed most of her teenage peers drop out of school due to a lack of funds, an unwanted pregnancy, cultism, and other social vices.
This experience ignited and fueled her passion in the Education and Development of Children and youths starting from students in secondary schools to aspire for greatness and break the status-quo. Since its inception, the Build A Child Initiative has reached over 10000 children and youths in different communities across different states in Nigeria. ​
We aim to provide long-lasting solution to children and youth development in Africa
We are determined to build up purpose-driven leaders who would make a difference in the society through Education, Advocacy and Charity. 
To Curb Moral decadence amongst young people.
Empowering Orphans and children in rural communities
 Stopping every form of domestic violence and child abuse.
Revealing Jesus
Leveraging Technology
Scholarship and Educational relief materials to students.
Follow our Social media platforms