is to positively impact the lives of as many young people as possible.
Build A Child Initiative @ 4
Celebrating Four Years of Empowering Young Lives.
On May 23rd, 2023, Build a Child Initiative reached a significant milestone as it celebrated its fourth year of transforming the lives of children and young people in secondary schools across Southwest Nigeria. Since its establishment in 2019, this remarkable organization has made an indelible mark, impacting over 15,000 individuals through its diverse projects and initiatives. As we commemorate this anniversary, we extend our heartfelt gratitude to all the donors, partners, and volunteers who have played a crucial role in making Build a Child Initiative's mission a resounding success.
Empowering Children and Young People:
Build a Child Initiative has become a beacon of hope, providing young individuals with opportunities for growth, education, and empowerment. Over the past four years, the organization's projects and programs have created a positive ripple effect, transforming the lives of thousands of children and young people across Southwest Nigeria.
1. Access to Education:
One of the primary goals of Build a Child Initiative has been to ensure access to quality education for every child. Through scholarships, school infrastructure development, and educational resources, the organization has worked tirelessly to remove barriers that hindered children from pursuing their educational dreams. By providing scholarships and resources, Build a Child Initiative has opened doors to education for those who may not have had the means, enabling them to unleash their full potential.
2. Skill Development and Mentorship:
Build a Child Initiative recognizes that education encompasses more than just academics. Therefore, the organization has focused on equipping children and young people with essential life skills and mentorship. Through skill development programs, vocational training, and mentorship initiatives, children have gained valuable skills, such as communication, leadership, and problem-solving, preparing them for a successful future. The guidance and mentorship provided have inspired young individuals to believe in themselves and reach for their dreams.
3. Empowering Communities:
Build a Child Initiative's impact extends beyond the individual. By empowering children and young people, the organization has contributed to the growth and development of entire communities. The transformed lives of these individuals have created a ripple effect, inspiring others and fostering a culture of progress and opportunity. Through community engagement projects and partnerships, Build a Child Initiative has played a pivotal role in uplifting communities, creating a brighter future for all.
Gratitude to Donors, Partners, and Volunteers:
As we celebrate this remarkable milestone, we extend our deepest gratitude to all the donors, partners, and volunteers who have generously supported Build a Child Initiative's mission. Without your unwavering commitment and support, none of this would have been possible. Your contributions have helped provide education, skills, and hope to thousands of children and young people, empowering them to break barriers and achieve their goals. Thank you Slum and Rural Aid For African Child Development Initiative (SARAFACDI4AFRCA'
Looking Ahead:
Build a Child Initiative's journey is far from over. As we enter the next phase of our mission, we remain steadfast in our commitment to empowering even more children and young people across Southwest Nigeria. We will continue to innovate, collaborate, and adapt to the evolving needs of our beneficiaries, ensuring that every child has the opportunity to reach their full potential.
Conclusion:
As we celebrate the fourth year anniversary of Build a Child Initiative, we reflect on the transformative impact it has had on the lives of over 15,000 children and young people in secondary schools across Southwest Nigeria. We express our deepest gratitude to the donors, partners, and volunteers who have played an instrumental role in making this journey a success. Together, we have created a brighter future for the youth of Nigeria, and we are excited to continue this important work, building a generation of empowered and inspired individuals who will shape a better tomorrow.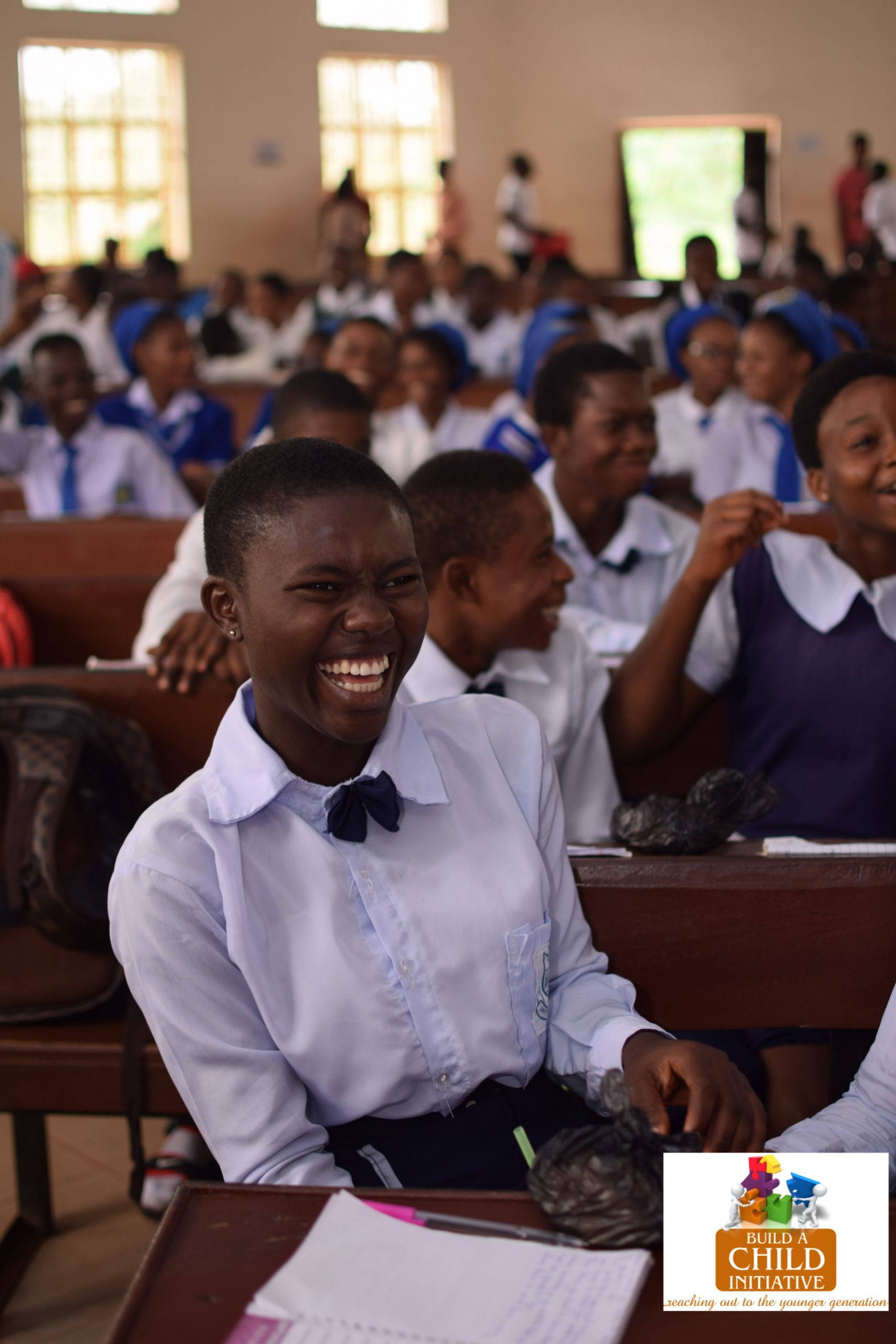 The Future is Now Conference
Our annual 'The Future is now conference', A one day Expository teens conference and our aim is to bring the younger generation to the consciousness of their potentials especially the girl child and to raise a generation of purpose driven leaders who would not conform to the Status-quo as would make a difference in the society.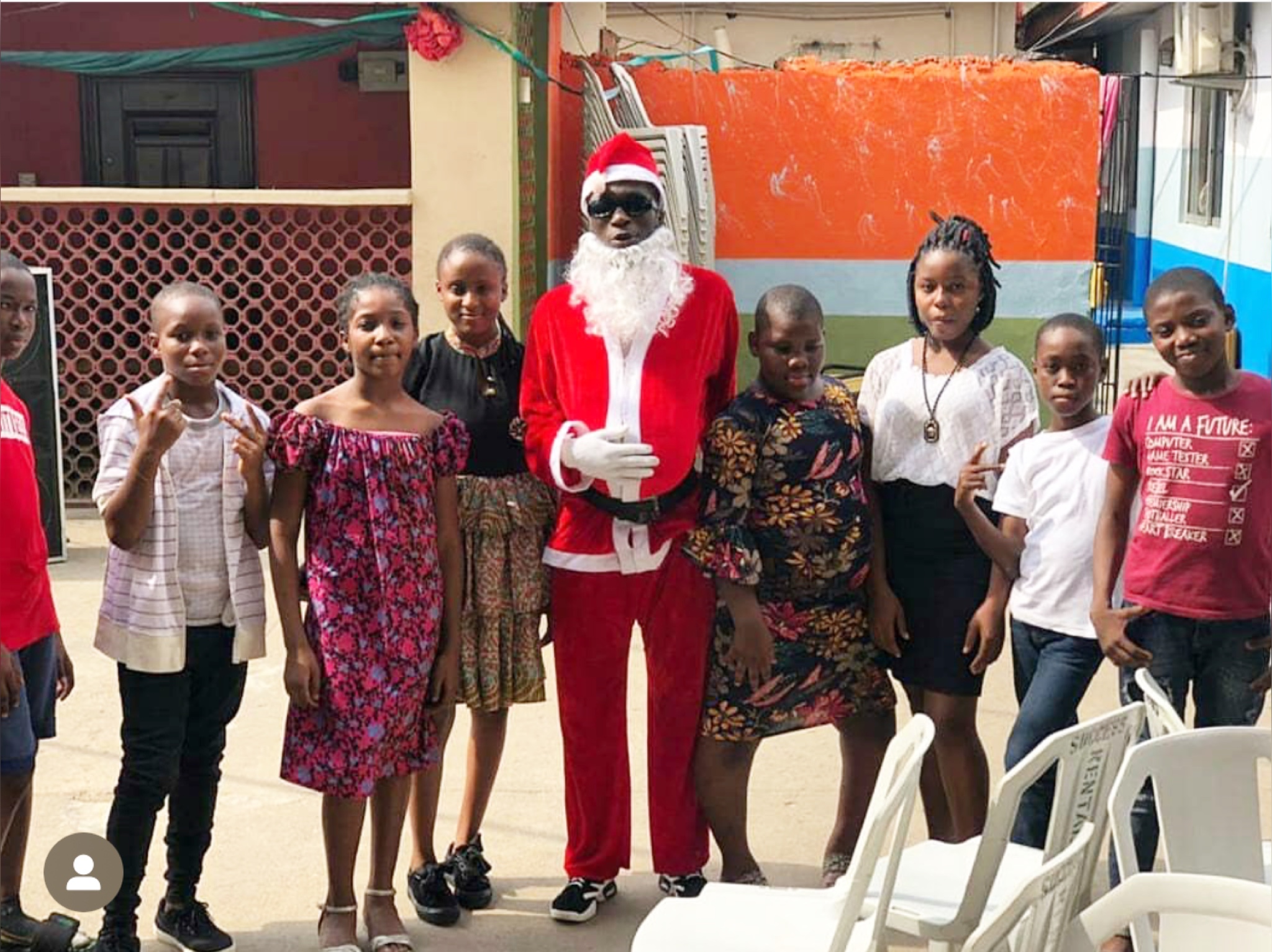 Smile with Santa
Every Christmas season we organize a Christmas party for Orphans and kids in slum in very remote communities. We want to put smiles and their faces and restore the hope of a better tomorrow for them.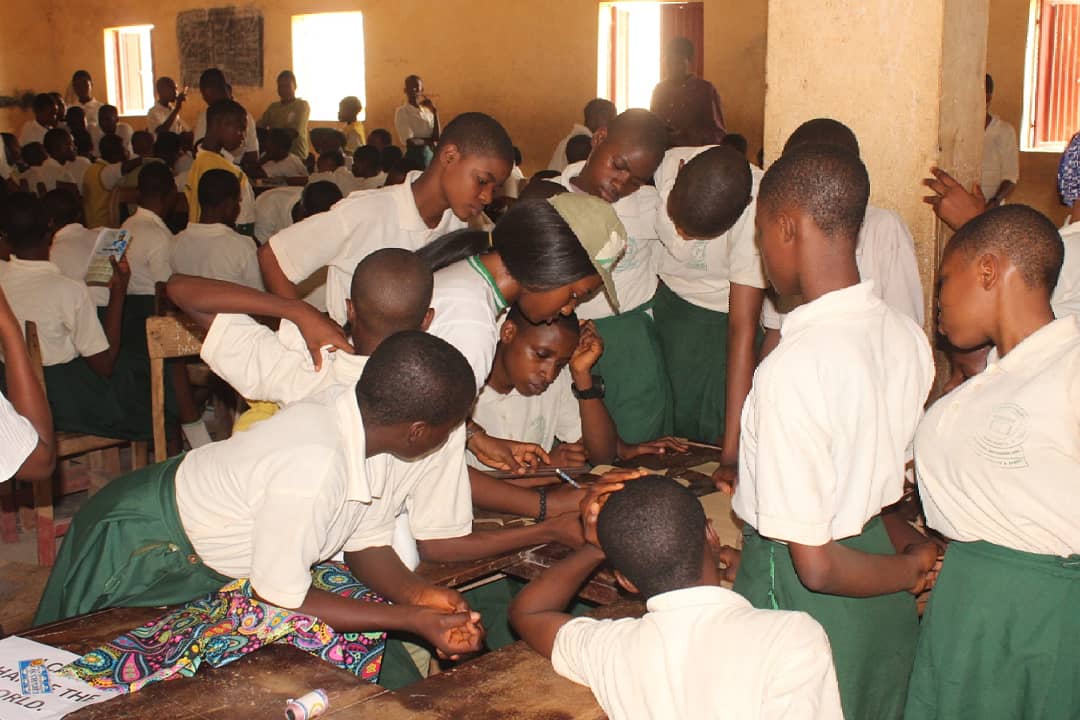 Empower a Girl Child Project
We researched and discovered that Many young girls are not properly informed on menstrual hygiene. how to manage their periods and they tend to get scared and hate themselves during those periods. So we decided to change the narrative and help young girls understand that Periods/menstruation is normal and you'd be just fine between 4-7 days as it lasts. We taught the girls about proper menstrual hygiene and taught them how to make Reusable sanitary pass which is recommended by WHO and UNICEF. This project was held on 16th &17th February 2022 at All Souls Anglican grammar school Ado-Ekiti Nigeria. Over 500 girls were trained, and can now make these pads themselves.
School Tours
We have successfully organized school tours to different secondary schools in Lagos, Edo, Ekiti, Ogun, and Anambra states. We educate these students on critical areas such as purpose discovery, careers, self esteem, Abuse e.t c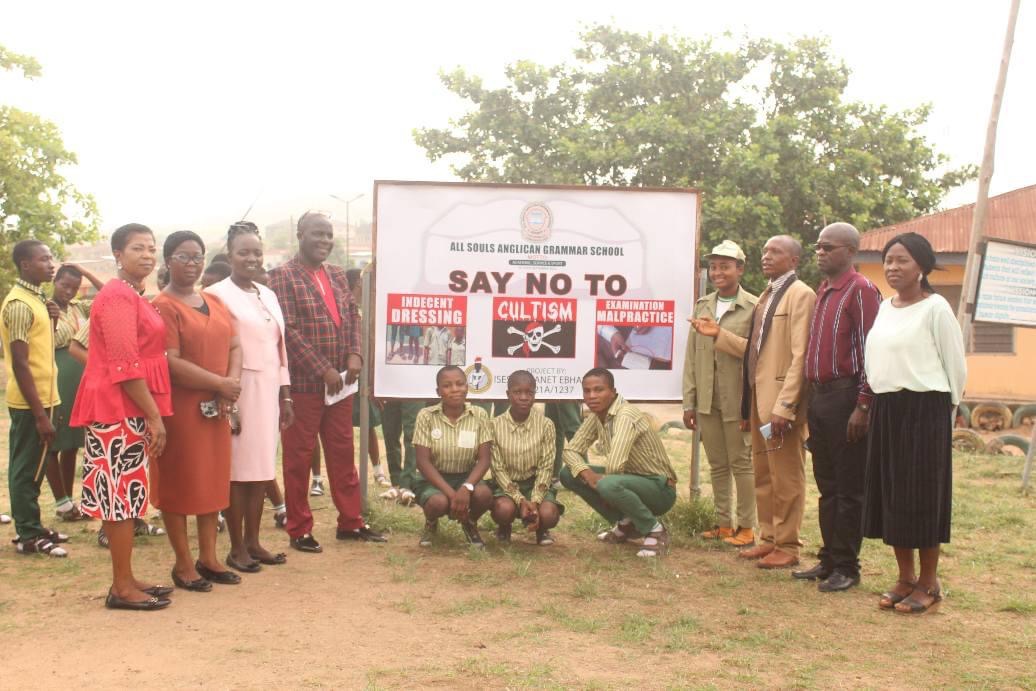 Educational Signpost Project
On the 15th of March 2022, Our founder executed a community development project at her primary place of assignment (All souls Anglican Grammar school, Ado-Ekiti, Ekiti state) She noticed the prevalent issues in her PPA were cultism, examination malpractice, and indecent dressing. She decided to hold a sensitization and Signpost project to curb this menace. Thousands of these students are directly and indirectly being impacted.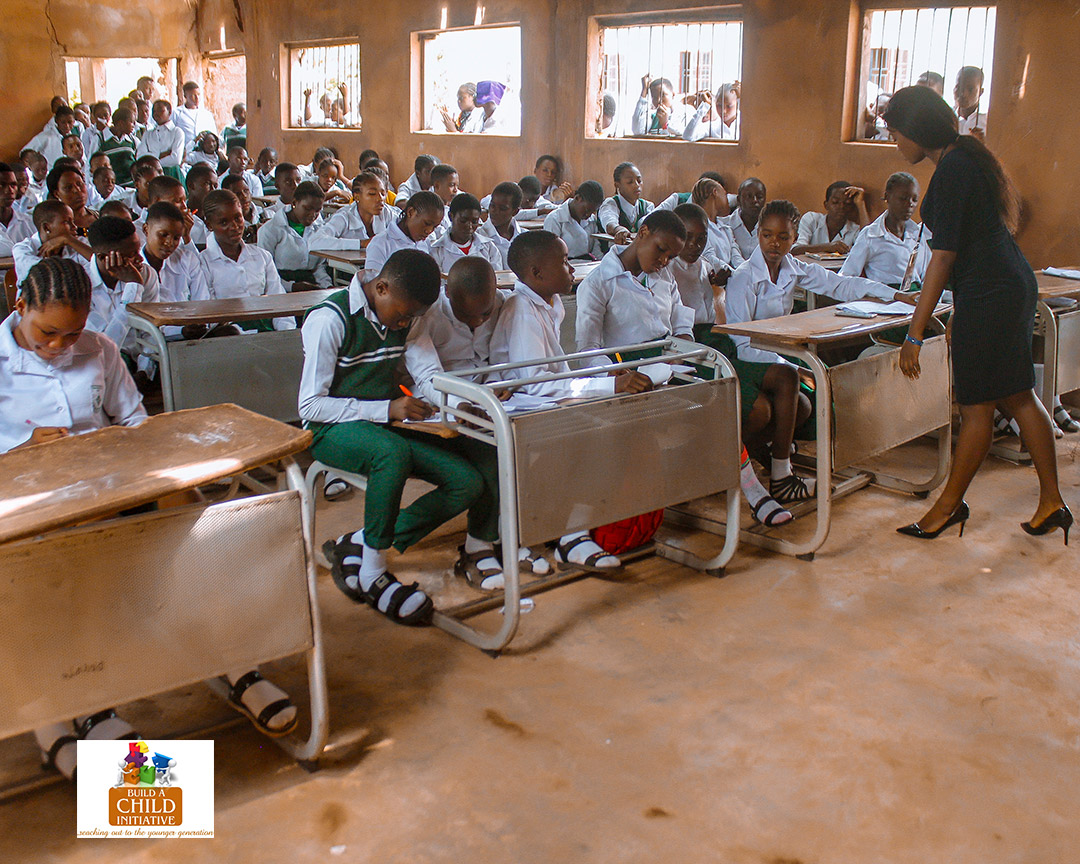 Mentorship scheme
we have a community of young people between ages 13-21 that we coach and connect to mentors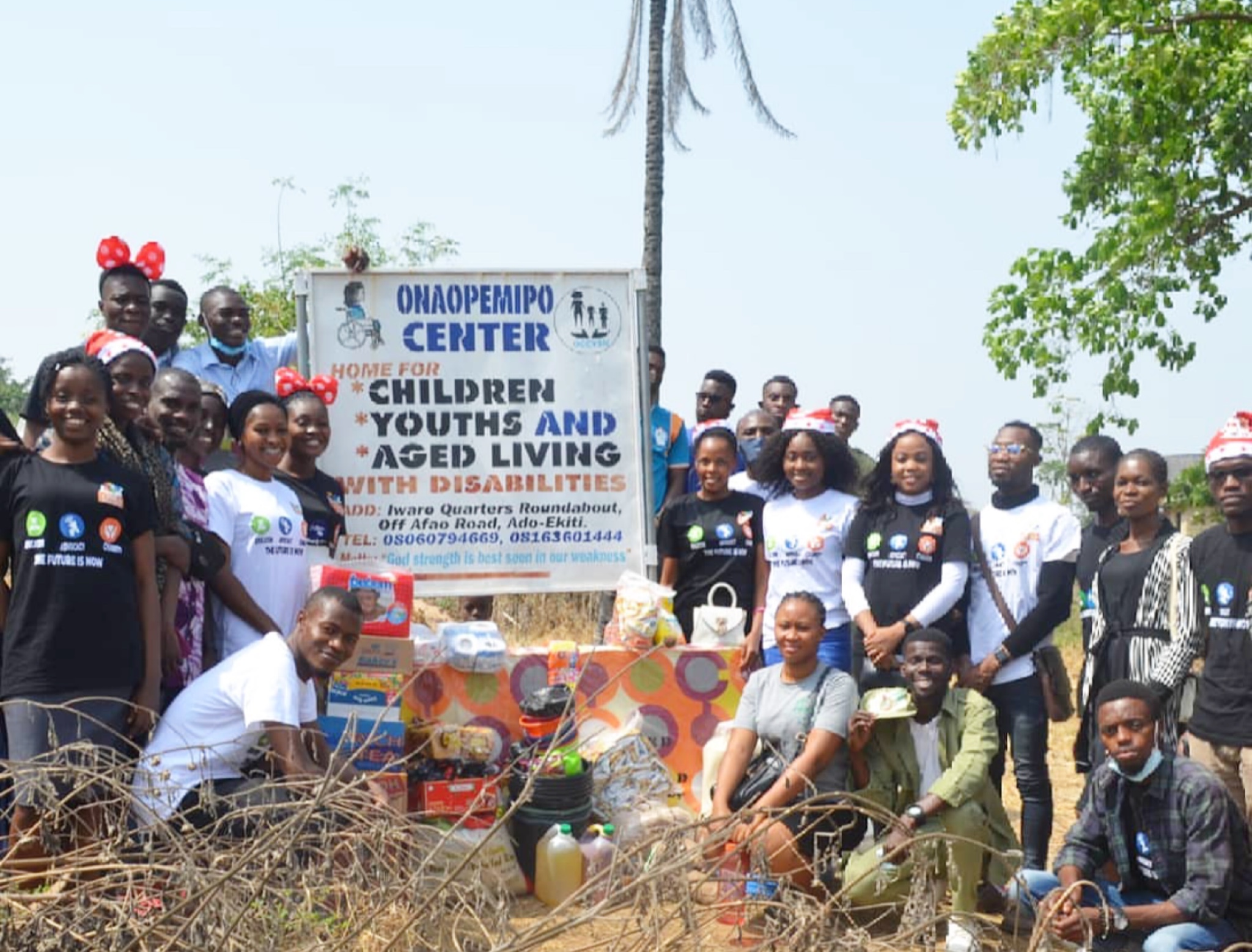 Orphanage Outreach
Every year visit orphanage homes to give Food items and Educational materials to children.
Food drive
During the Covid-19 pandemic, it was a lot struggle for many families who had little or nothing to feed. We decided to embark on this food drive project where we could support 50 families in Ogun State with food items.
You can make a difference to this cause by Volunteering, donating and partnering with us to help more underprivileged children be more.